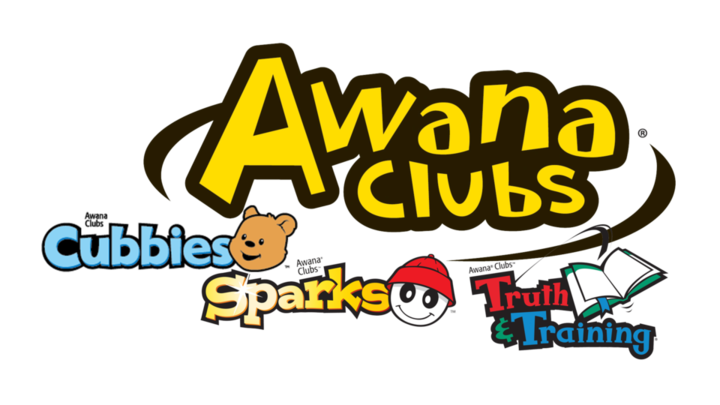 Awana Program (Wed Evenings) 2019-2020
September 25, 2019 - June 17, 2020
$30
Dates & Times
Sep 25, 2019 - Jun 17, 2020

6:30pm - 8:00pm
Attendee Types
Cubbies (3 & 4 yrs old)

$30

Sparks (SK / Gr1 / Gr2)

$30

T & T (Gr3 / Gr4 / Gr5)

$30
Details
Awana is our mid-week program for children that is discipleship focused and helps children learn more about God, His Word and His Son. Children are assigned to different groups depending on their age and/or grade. The purpose of Awana is to meet the children where they are in their faith walk and help them grow.
Our Cubbies group is for children born in 2015 and 2016, provided they are potty trained and able to be independent in the washroom. They learn respect for God, His Son and His Word. This year, our Cubbies will be working through the Apple Seed book.
Sparks is for children in Senior Kindergarten through Grade 2. In this group, they will learn about people and events in the Bible as well as to build a foundation of wisdom for knowing Christ.
Sparks and our Truth and Training (T&T) groups spend part of their time in the classroom with their leaders working through their workbooks as well as some of their time playing team games in our gym.
Our grades 3 to 5 comprise our T & T group, who learn to know God, His Word, start to grasp their love and need for a Savior, and learn to live out their faith in our ever-changing world. This year, T & T will be introduced to a new workbook, Discovery of Grace.
In all of our groups, clubbers progress through workbooks to earn awards and recognition through badges and pins to help encourage them and celebrate their accomplishments. The end of Awana is capped off with an awards evening.
All Awana groups start at 6:30 p.m. with drop-off in the BLAST Zone upstairs. Cubbies get picked up at 7:30 p.m. from their assigned room, while Sparks and T&T clubbers are picked up from the gym entrance by the women's main washroom and elevator at 7:45 p.m.